Royal pardon for codebreaker Alan Turing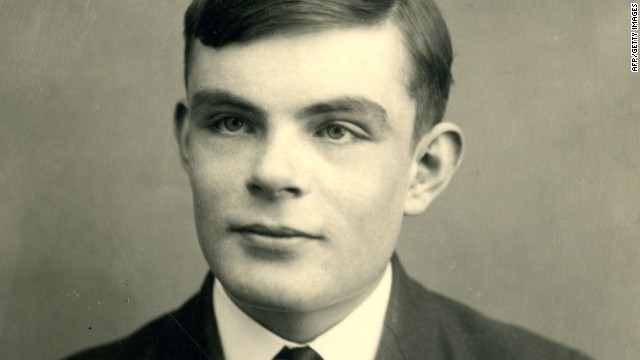 There has been, for a long time, a
drive to get justice for Alan Turing
, even though he died in the early 1950s. Someone who did so much for the world, and the Allies and for the UK, in World War Two.
The British Prime Minister did talk about an apology
a while back.
Now the news is that Her Royal Highness just went ahead and gave him a full pardon.
BBC - Royal pardon for codebreaker Alan Turing
To those of us who are perhaps a little down this month, having lost Nelson Mandela and having had some other deaths, this is a bit of news that could perhaps cheer one up.
A good "break" for the greatest "code breaker" of them all.
---
Oh, still reading, I see. Perhaps you'd like a little more?
I nosed over to
the British Monarchy's website
to see if I could get more about the Queen's action. Nothing official there, yet.
But I also found this:
THE QUEEN'S CODE BOOK CHALLENGE:
"To mark Her Majesty's visit to Bletchley Park in July 2011, The Queen issued a Code Book Challenge to schoolchildren."
"Bletchley Park" is the place where Turing and others broke the German and Japanese codes (and the Russian ones, and the Italian ones) during World War Two. It sounds like the Queen got interested in cryptography.
To take part in the puzzle, one can download a 1.6MB code book.
"The codebook is a simplified version of an original codebook which would have been produced by the British Government Code & Cypher School, for British agents operating behind enemy lines during the Second World War. It would have been printed onto silk so that it could be sewn into the lining of a jacket to avoid detection."
Sounds like they'd like a new generation of little Alan Turings (and James Bonds) to come along.